Well, it's day 3 of provera and metformin. I am praying provera will make this cycle end soon! I expect it to be here in 7 days since it seems to usually come 10 days after my first pill or sooner. I know it's sad when others would love to not have a period, but I'm the completely opposite! Without my period I'm just stuck in a cycle from hell that I want over. I honestly think some women don't realize the blessing a period can bring! For people that are trying to conceive a period means the world to them, although it also brings the pain of another failed cycle. Why does infertility and TTC have to be so hard?
As for the metformin - I decided on that myself. I've had doctors tried to stick me on it a few times but I couldn't "stomach" the first few days and how bad I felt. Thankfully with the help of taking metformin and a Metamucil psyllium fiber capsule I'm doing just fine. I figured with my IR and PCOS it didn't hurt to actually take it, and they agreed. My doctor put me on 1500mg but I told them I could only promise the first while I'd take 500mg so I didn't upset my stomach too bad. So we'll see how it goes.
As for me designing shirts? I've been having fun with them lately and finally getting around to writing infertility shirts! I need to do more, but I'm slacking off since I'm trying to relax (that and so many ideas swarm my head I cannot keep control of it)... so perhaps I'll dedicate more time to it tomorrow. However, for your viewing pleasures here are my favorite so far: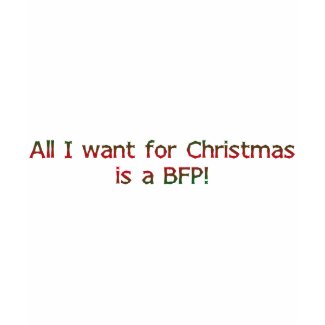 All I want for Christmas is a BFP
by
Alittlebitoffun
Browse other
All T-Shirts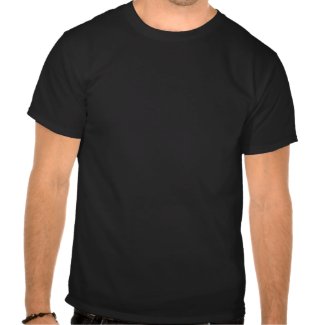 No Fertility Advice Allowed
by
Alittlebitoffun
Many more
t-shirts
online at zazzle
The women's sizes run small, so follow their size chart. I probably will put my work on cafepress soon since they actually include plus sizes, but for now that's why I enabled it so people can chose men sizes for those shirts - because they actually go up to 6x. That and their shirts are cheaper!
Anyway, I love designing stuff. I don't sell anything, but it's fun to put my ideas into designs. Makes me feel more comforted. I'll probably be buying some of my own work soon since I would love to wear it at the ob/gyn office!